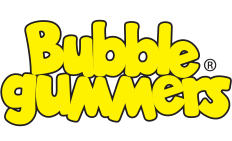 Scented Kids Shoes
Bubblegummers kiddies range includes footwear, clothes and accessories, available in over 30 countries.
With dozens of styles and colours to choose from, our popular Bubblegummers collection has something for even the most discriminating youngster.
Worn by generations of children who have lasting memories of their first pair of Bubblegummers, these fun, youthful shoes offer the latest fashions while providing great support for growing feet.
The product range includes: Dress shoes, Boots, Takkies and Sandals.
Bubblegummers on Social Media