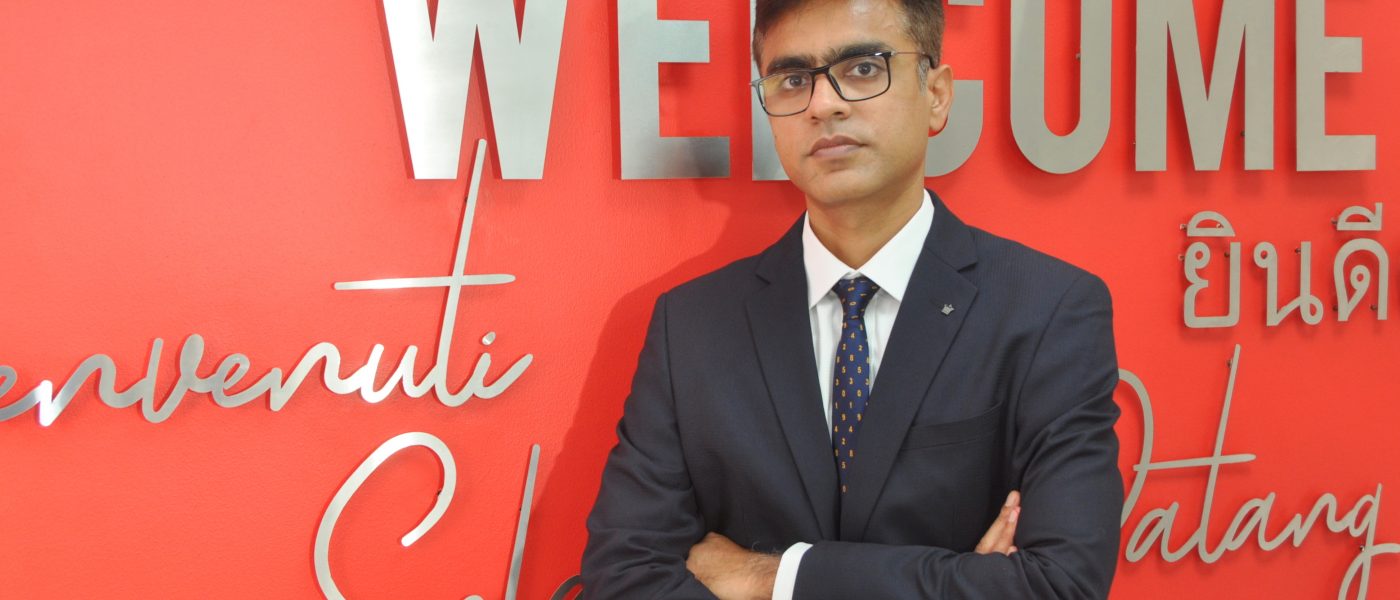 Warmly welcomed into the position of Finance Director at Bata South Africa is Mr. Saket Mohta. A qualified chartered accountant with 18 years of experience. His love for shoes led him into the footwear industry where he has trodden for more than 10 years gaining experience in footwear retail companies like Adidas and Bata.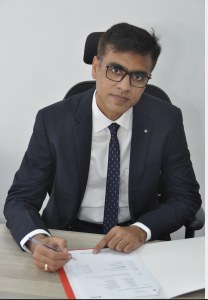 Before joining Bata South Africa, Saket worked as Bata India's Financial Controller and worked on global projects based out of Bata's headquarters in Lausanne, Switzerland. When asked what adds spring to his step every day, he commented that he is "driven by the challenges and the unpredictable nature of the business environment. Every day is a fresh day with new learnings and possibilities to make a difference."
"I was attracted to Bata, as a company, in part because of the legacy of the brand. It is highly inspiring to be part of an organisation whose core values are one of its biggest strengths. Also, the global network across continents creates the opportunity to diversify strategies to different market needs. This makes for a dynamic and interesting perspective" comments Saket Mohta, Finance Director, Bata South Africa
Saket is a seasoned professional in retail, manufacturing and multichannel with extensive experience in finance, strategy building and execution. He has a renowned ability to make a tangible connection between business activities and financial performance – forging a path for effective decision making.
"We welome Saket and his family to South Africa and look forward to having Saket work closely with Benson Okumu, our current Finance Director to ensure a smooth transition and hand over in his new role. After ten successful years in South Africa, Benson has been promoted within Bata Africa so the timing of Saket's placement is perfect to help address the current pandemic's significant impact on South Africa's retail & manufacturing industry. As a developing economy, there is an abundant terrain of opportunities and challenges. With Saket's assistance, Bata South Africa will focus on enhancing its manufacturing strategies to adapt to the changes that have subsequently been seen by our customers in consumer shopping behaviour.'' says Michael Wyatt, Company Manager, Bata South Africa.
"For our next growth curve at Bata South Africa, Saket's extensive experience in business partnering will be invaluable in applying Bata's global best practices locally," says Alberto Errico, Bata Africa President.
Saket is a family man. In his spare time, he loves to spend quality time with his family. He has two sons aged 15 and 11.
When asked what his family has most looked forward to regarding their move to SA, Saket commented, "Exploring new places has always excited us and a place like South Africa which boasts pristine beaches, wildlife and a rich and varied culture makes it more interesting. For Indians, this is a mini India outside of India and that makes us, as a family, feel closer to our home."