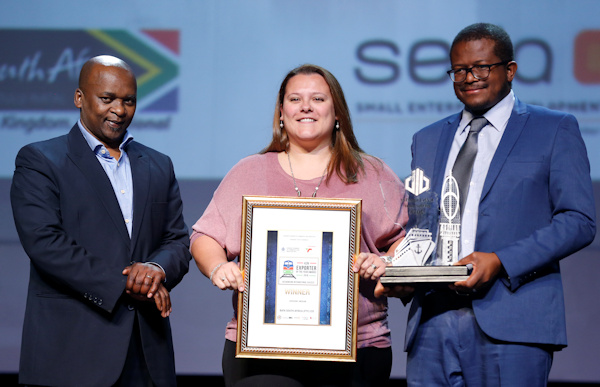 Bata South Africa was named the KZN Exporter of the Year in the medium category at the Durban Chamber of Commerce and Industry Exporter (DCCI) of the Year awards in South Africa. The 18th annual KZN Exporter of the year awards in partnership with Transnet Port Terminal held the award ceremony on the 4th October 2018.
All finalists for the awards are based in Kwa-Zulu Natal and as per the DCCI, the finalists had to meet stringent requirements to be selected. Kwa-Zulu Natal is the second largest contributor to the South African economy and exports are the cornerstone of the province's economy. This is in large part owing to the location of two of Africa's largest and busiest ports, namely Durban and Richards Bay.
"It is a tremendous honour to be recognised for exporting excellence by the Durban Chamber of Commerce and Industry," says Tess Simpson, Exports Co-ordinator at Bata South Africa. "Bata's philosophy is to secure the best pricing in the market, by adding value to the supply chain through the provision of quality components and product to local manufacturers and retailers at competitive rates. This approach has enabled Bata to grow our presence and build on consumer trust," adds Simpson.
School and safety shoes, gumboots, uniform and fashion footwear are exported to more than a third of the countries on the African continent including Botswana, Lesotho, Swaziland, Namibia, Mozambique, Zimbabwe, Zambia, Malawi, Angola, Mauritius, Seychelles, Ghana, Nigeria, Cot d'Ivoire, Kenya, Uganda, Tanzania, Burundi and Rwanda. Bata also exports to the United Kingdom and Singapore.
Bata South Africa was also nominated in the biggest category of the year, Africa Exporter of the Year.