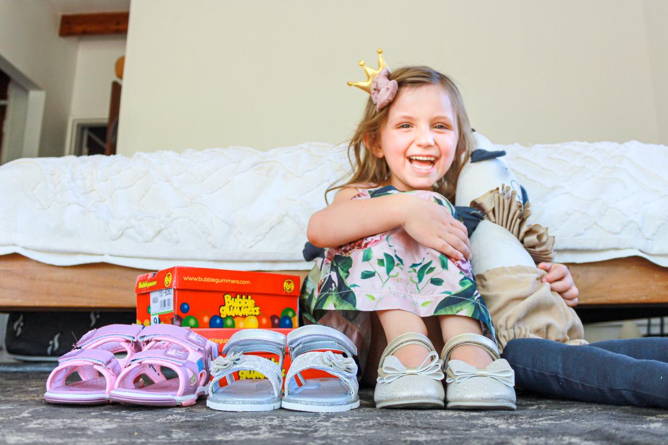 Shoes for girls and boys designed for gigantic adventures
Get ready for gigantic adventures in Bubblegummers shoes for girls and boys. Available in a variety of colours and styles.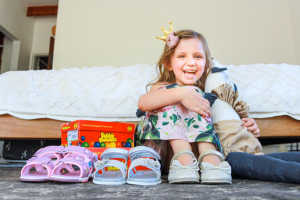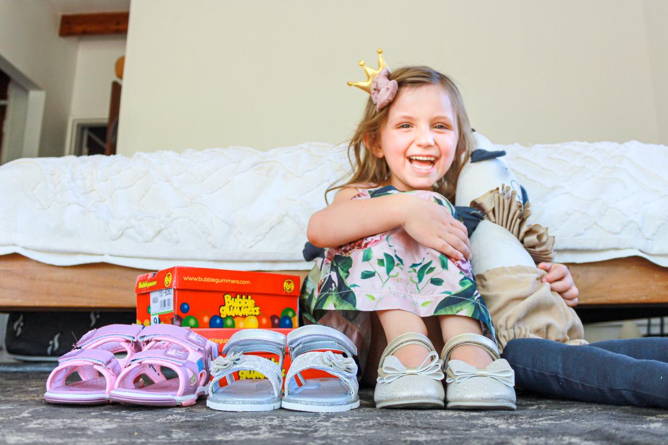 Image courtesy of: @justamamma
We're covering all the bases so your kids can enjoy their Gigantic Adventures!
Perfect for growing bones
Bata's range of Bubblegummers shoes for girls and boys has been designed to support little feet during the (fun)damental years of a child's life, keeping things fun and exciting for them while giving you, the parent, peace-of-mind knowing that they're living their best lives in comfort and style.
Having the correct shoe for growing feet is essential: take it from our gorgeous mommy blogger, who has been on many gigantic adventures with her busy bee:
"Because most of the bones in children's feet are cartilage and do not harden or fully develop until the age of 18, children should wear shoes with good shock absorption, a well-made footbed, flexibility and durable soles. A good pair of shoes helps the bones develop naturally." – Olwethu Leshabane
Read more about Bubblegummers on Olwethu's blog here.
Bubble Grip
Bubblegummers also feature non-slip bubble grip which reduces the risk of little tumbles, and aids in a child's stability while they find their feet in the world.
The outsole design helps support this with an effective adhesive that adapts to various external surfaces, like a tyre with excellent traction. Your busy bee will find their way around all kinds of terrain with ease in a pair of Bubblegummers shoes.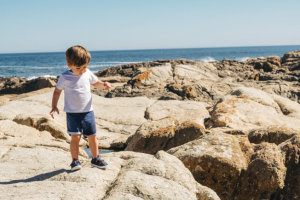 Image courtesy of: @baileyschniederza
Bubble Health
Prevent odours caused by bacteria with sanitised insoles! Bubble Health is included in every Bubblegummer shoe to keep your little one's feet fresh and sanitised – perfect for those Gigantic Adventures!
Bubblegum-Scented
And, that's not all! Not only do Bubblegummers shoes for girls and boys look and feel good, but they also smell good too! These long-lasting sneakers and sandals are bubblegum-scented – so, the memory of adventure (in your child's mind) is directly linked to the smell of their favourite shoes they explore the world in with family and friends.
What better way to remember epic childhood adventures?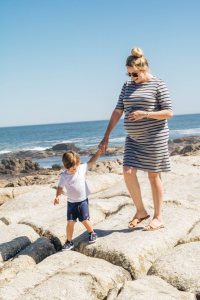 Image courtesy of: @baileyschniederza
Shanéy, another one of our fabulous mommy bloggers, reveals a journey of comfort, style and outdoor adventure with her kids in her blog about Bubblegummers shoes.
"So, after a year and a couple of months of using Bubblegummers shoes, I can honestly tell you that they are worth the price. I've used the brand long enough to be able to say that with confidence. HERE'S WHY…"
Read more and get great styling tips here.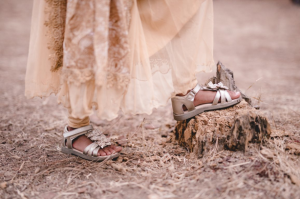 Image courtesy of: @shaneyvije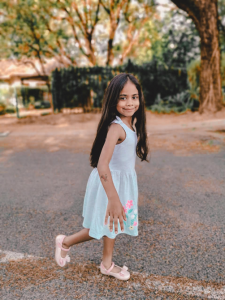 Image courtesy of: @shaneyvije
Let's go on gigantic adventures with bubblegum-scented Bubblegummers.
We recently launched our new summer range, and we're super excited! Take a look at these gorgeous shoes for girls and boys and let's start planning the next adventure.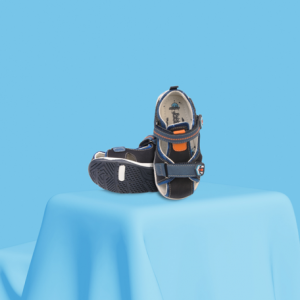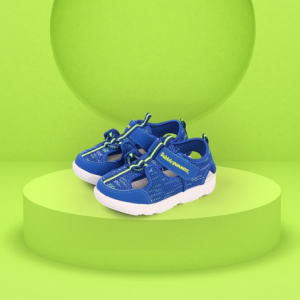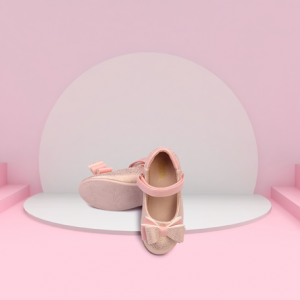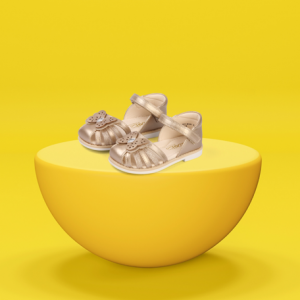 Prices range from R299.95 to R399.95.
Sizes range from toddler size 6 to 10 and kids' size 11 to 3.
Available at selected Edgars stores nationwide and online at Zando.
Like our page on Facebook and follow us on Instagram to stay up-to-date with the latest trends and activities to keep your children busy and entertained over the holidays.