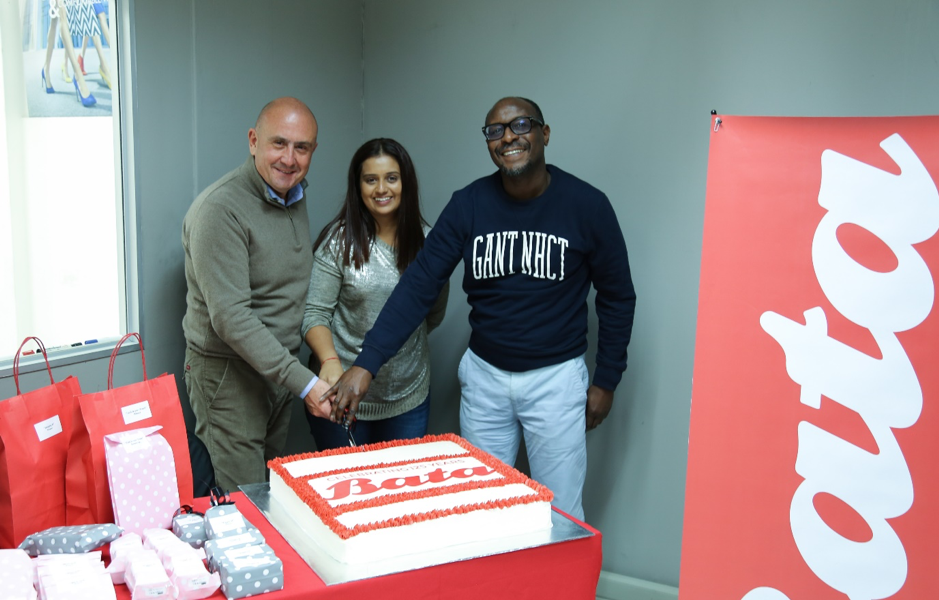 We live in a constantly changing and competitive world where success can be attributed to an individual's or organisation's ability to adapt to ever-changing environments. Bata South Africa, in its 125th year, has demonstrated its ability to remain relevant and has done so through innovation and by listening to our customers.
At the beginning of July, twenty-one-school going youth selected from Cape Town, Durban and Johannesburg attended their first "Board Meeting" as members of the Bata Youth Board of Directors.
Bata has welcomed our young and fresh Youth 'Board' of Directors to the team and through their market insight and novel perspectives, we look forward to delivering a vibrant and creative 'youth-appeal' to all young South Africans. Three members from the Cape Town board represented the Youth Board with an appearance on the national television show Expresso with our Youth Board members featuring in newspaper highlights and radio segments.
Bata also aims to make positive contributions to communities by inspiring them and fostering forward-thinking. The Bata Children's Programme seeks to make a direct impact on the lives of children in need to have opportunities to realise their dreams. In August, Bata also took the opportunity to recognise and honour the women in the Bata workplace.
At Bata South Africa, it is important to see women reaching their best potential and making their mark not only within the industry but also within their personal lives. As such, Bata hosted a Women's Day Breakfast at the Head Office in Pinetown to celebrate the females within the workplace. This workshop included various educational sessions from health, to medical checks and inspiration with various spoils. A group of females also attended the FNB Business Women's Breakfast held in association with East Coast Radio on Tuesday, 13 August 2019, at the Durban ICC to draw on female strength from other leaders in the industry.
It was also great to celebrate Bata's 125th anniversary with fellow staff members at our head office. The company has come a long way and it's important to spend quality time with colleagues and reflect on the successes that the Bata has achieved and focus on the future goals that Bata looks to obtaining.
You can find more on this below.
BATA SOUTH AFRICA CELEBRATES BATA'S 125 YEAR ANNIVERSARY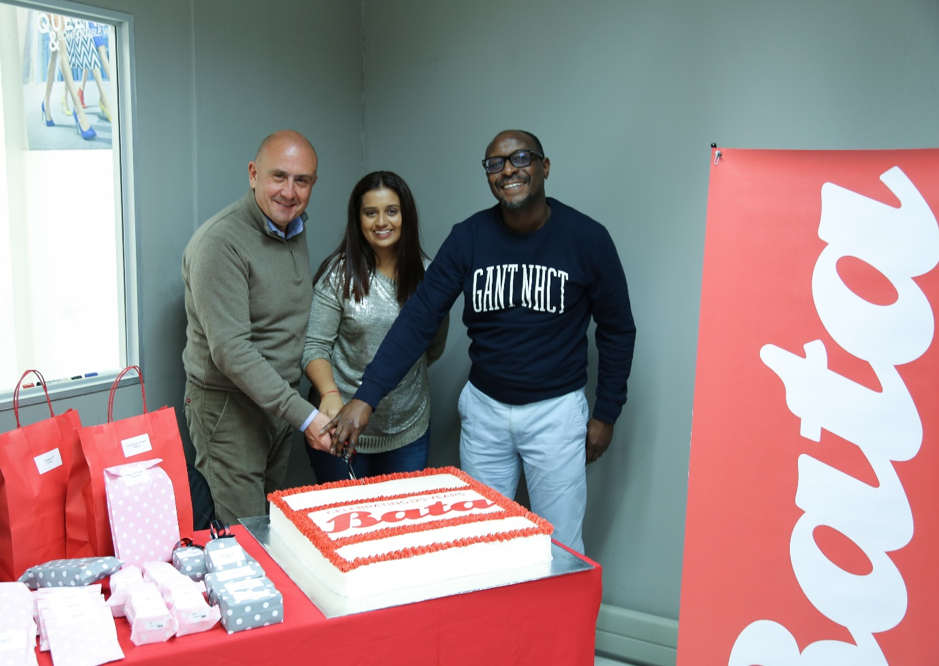 On Wednesday 28th August 2019, the team at Bata's head office in South Africa celebrated the 125 anniversary, with staff across all departments coming together and enjoying a traditional South African 'braai' – a great way to commemorate the celebrations of the global heritage!
The afternoon was interactive with staff participating in fun games and activities with the aim of building team spirit. Over the last year, there has been many transitions at Bata South Africa and with that thought, the celebration was also an effort to boost staff morale and attitudes. Once the fun was over, the staff sat down and enjoyed lunch. It was definitely a day of lots of laughter and joy.
During the celebration, Alberto Errico, Bata Country Manager addressed the staff and emphasised the importance of team work and unity in building the Bata South Africa family which will contribute daily to building the business.
BATA'S YOUNGEST BOARD OF DIRECTORS HOSTS THEIR FIRST BOARD MEETING
The world's leading footwear brand, Bata, kicked off their youngest "board of directors" with a Youth Board of Directors (YBOD) meeting this July. The youth board, aged between 8 and 16, met in various regions (Durban, Cape Town and Johannesburg) for their inaugural meetings. Lead by an experienced facilitator, CEO and founder of Dreambuilders, Patrick Coetzee, the board members were kept entertained and engaged. The day was packed with fun and allowed the Bata marketing team the opportunity to gain some insights and establish trends from a youth perspective.
The YBOD were also given an opportunity to conceptualise key elements for the brand. To ensure an innovative and safe environment, all the activities took place under the watchful eye of educational psychologist Steven Mack.
The youngest 'board' of directors in Africa have an opportunity to ride the board and be a part of a journey to redefine and reinvent the future of global footwear.
Three of the Cape Town board members appeared on SABC 3's feel-good breakfast show – Expresso. To view this clip of the three dynamic children, please click here.
BATA SHOES FUTURE LEADERS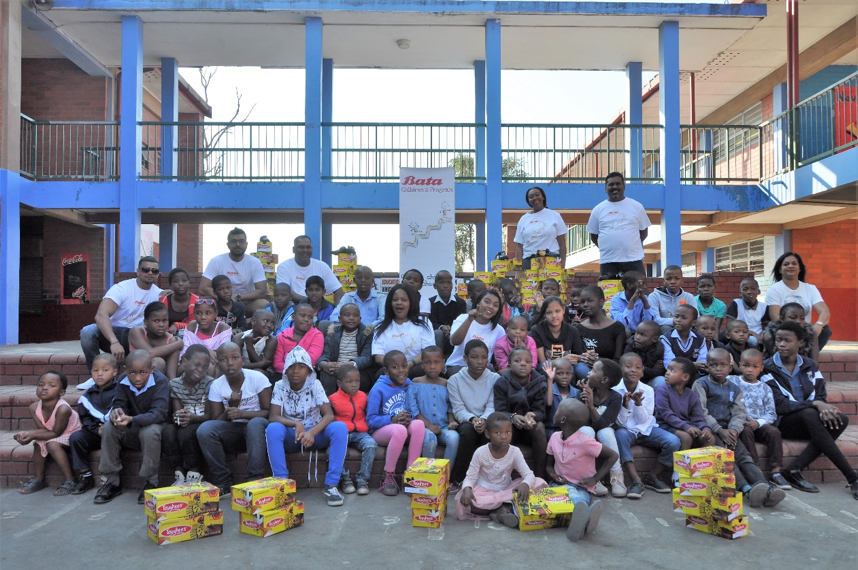 Mandela Day is marked on the birthday of Nelson Mandela, the 18th July and is an opportunity to celebrate the former Statesman's life and legacy.
Considering that Mandela was a strong advocate of the importance of education, Bata South Africa, aligned its Mandela Days efforts in recognising the significant impact that a new pair of shoes can make in the life of a child. On Mandela Day 2019, Toughees, the shoe brand that has taken generations of South Africans to school committed to providing 4700 pairs of school shoes to organisations across the country.
This handover forms part of the Bata Children's Programme and will see the deserving recipients travelling home with their feet snug and safe in a new pair of school shoes; dignity restored; souls overflowing with confidence and minds dreaming of future aspirations.
BATA SOUTH AFRICA HOSTS WOMEN'S DAY BREAKFAST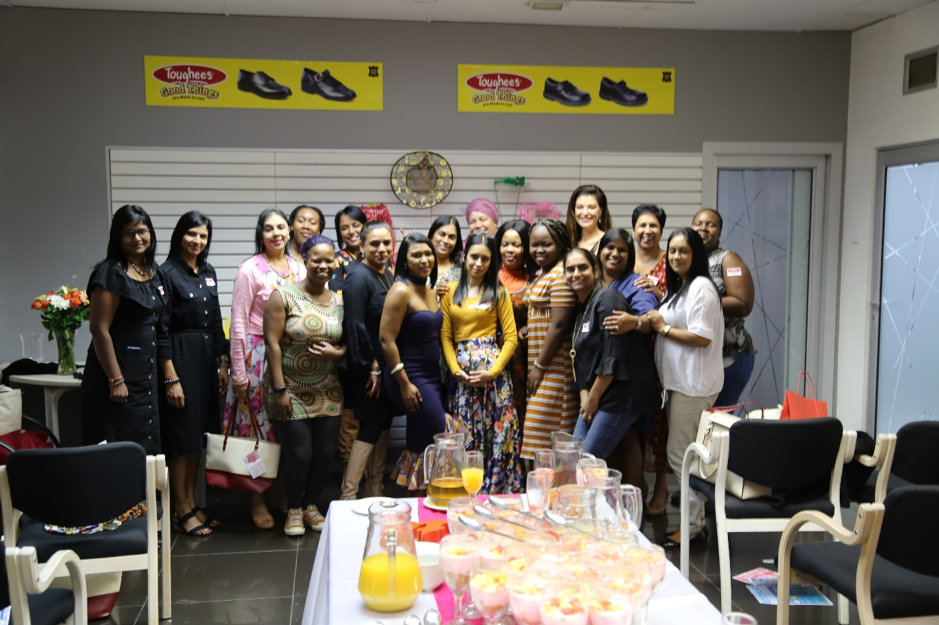 Bata South Africa hosted their first Women's Day Breakfast on Thursday, 8th August 2019 to commemorate Women's Day which is celebrated on 9th August.
While enjoying a scrumptiously delicious breakfast, the ladies were afforded the opportunity to interact with each other and to celebrate the strength of women. The Bata Women's' breakfast served as the ideal platform to inspire women across the various departments at Bata who were empowered through guest speakers sharing their personal experiences.
The event featured the following dynamic speakers:
Jaleen Fuller: Mrs South Africa semi-finalist
Prathiksha Naidu: Founder of Hot Yoga Durban
National Health Laboratory Service (NHLS)
Ursula Mansur: Bata South Africa Warehouse manager