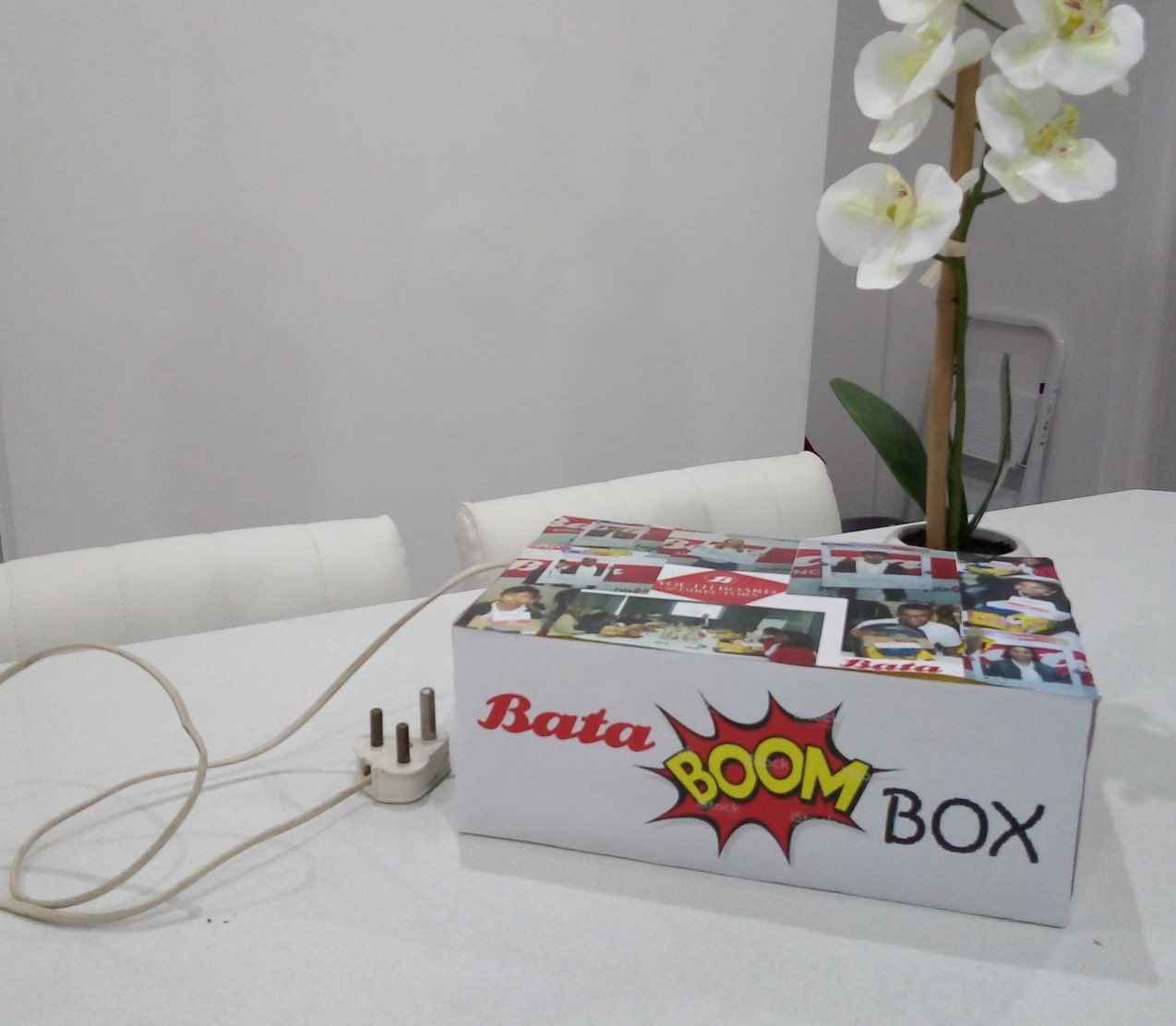 Sustainable fashion is a popular topic in the 21st century and the future looks bright this side!
The Bata Youth Board of Directors were given some homework after our first meeting. They were tasked with finding new and creative ways to upcycle their Toughees shoe boxes.
After our first meeting in July, the Bata Youth Board of Directors were given homework to do. They researched clever ways to upcycle their Bata Toughees shoe boxes. Take a look below to see what the children created.
CAPE TOWN:
Gemma created a funky and fun craft box for all her craft needs! This colourful creation is the perfect way to neatly store all your art supplies.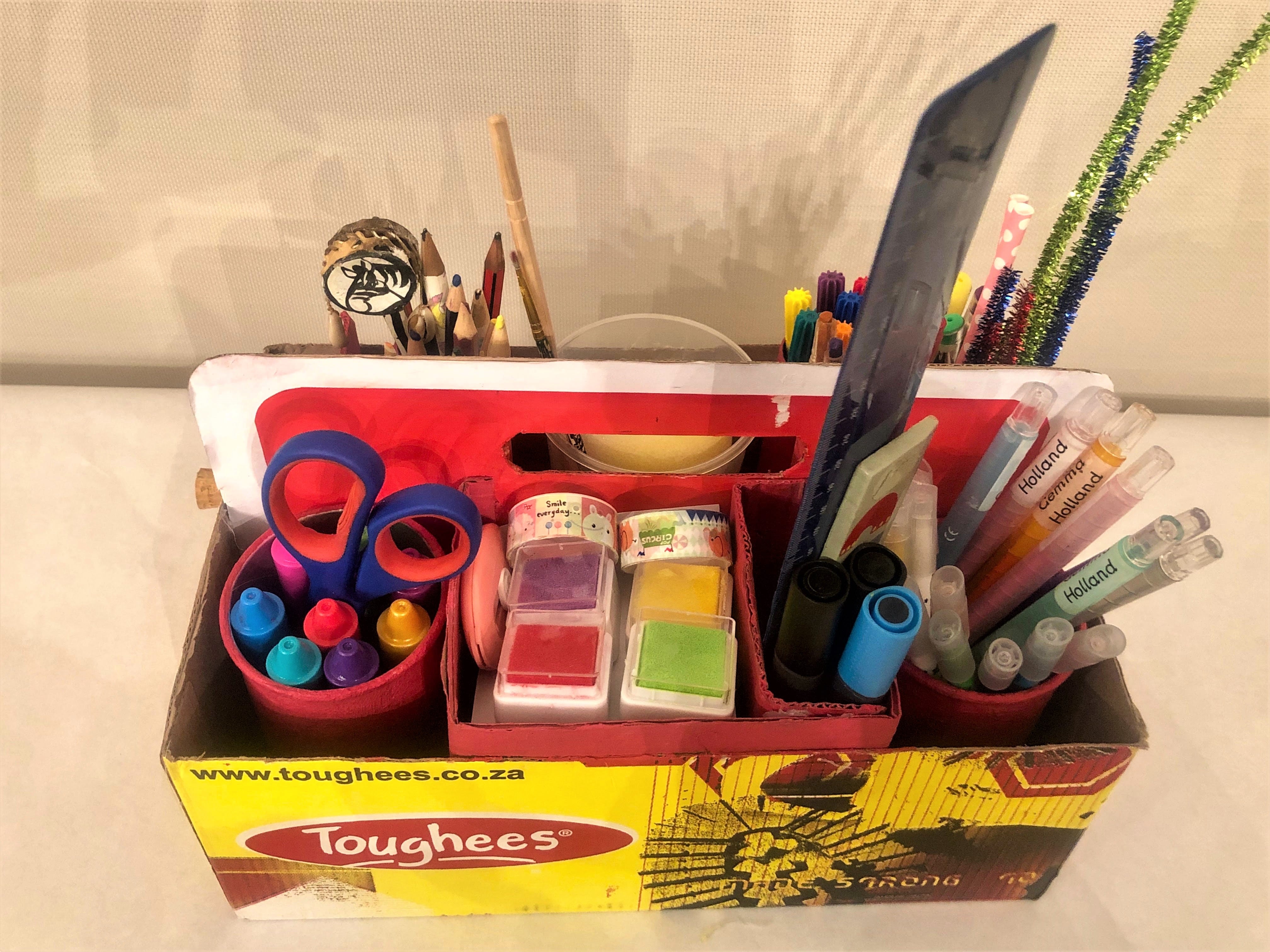 Mia created a smart educational box filled with nifty games to fire up your brain and get you thinking "outside the box". 😉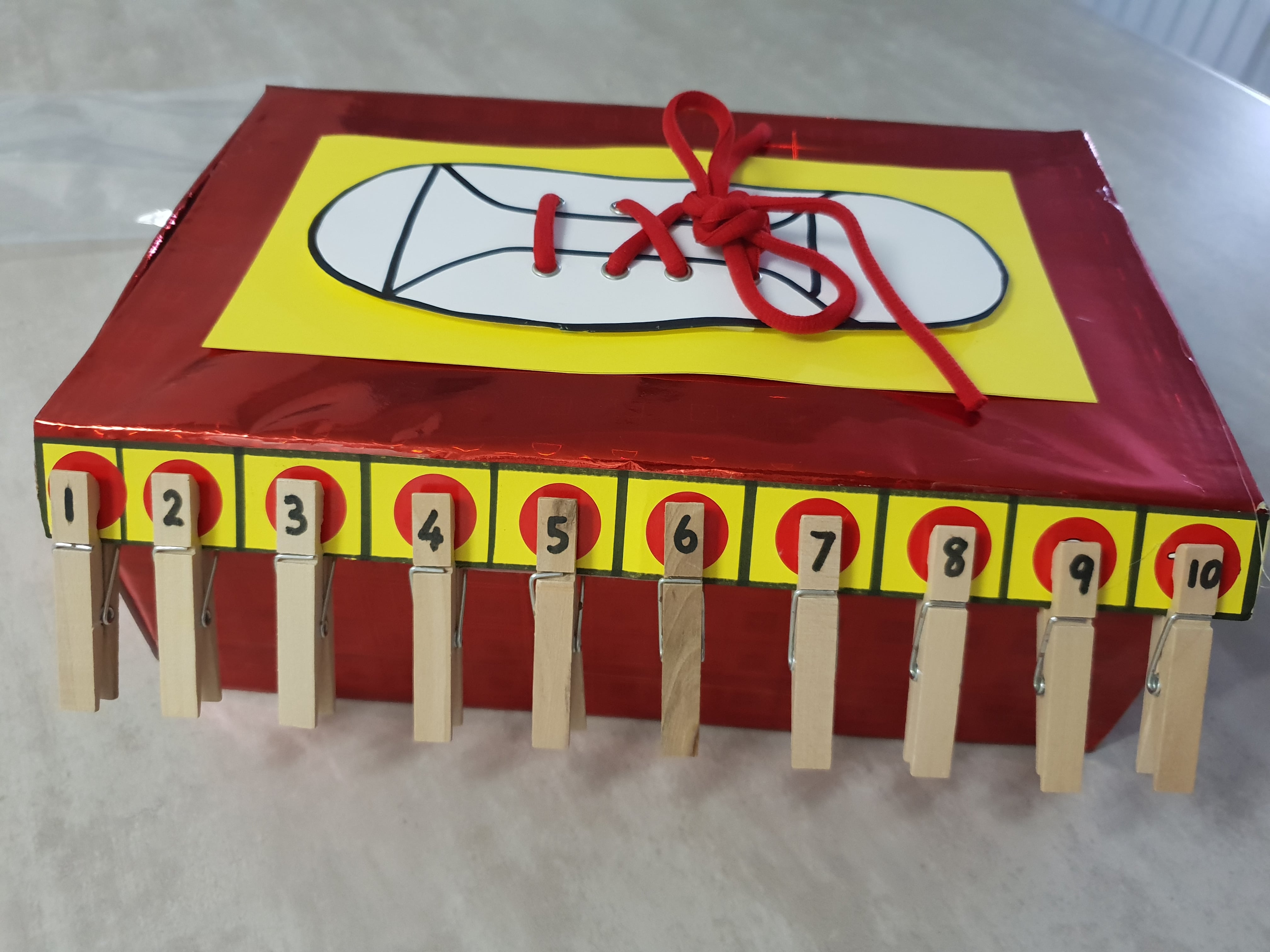 Mogamad created the ultimate Bata BOOM Box! This box is designed to store all your cables and keep your home looking nice and tidy. A truly thoughtful creation.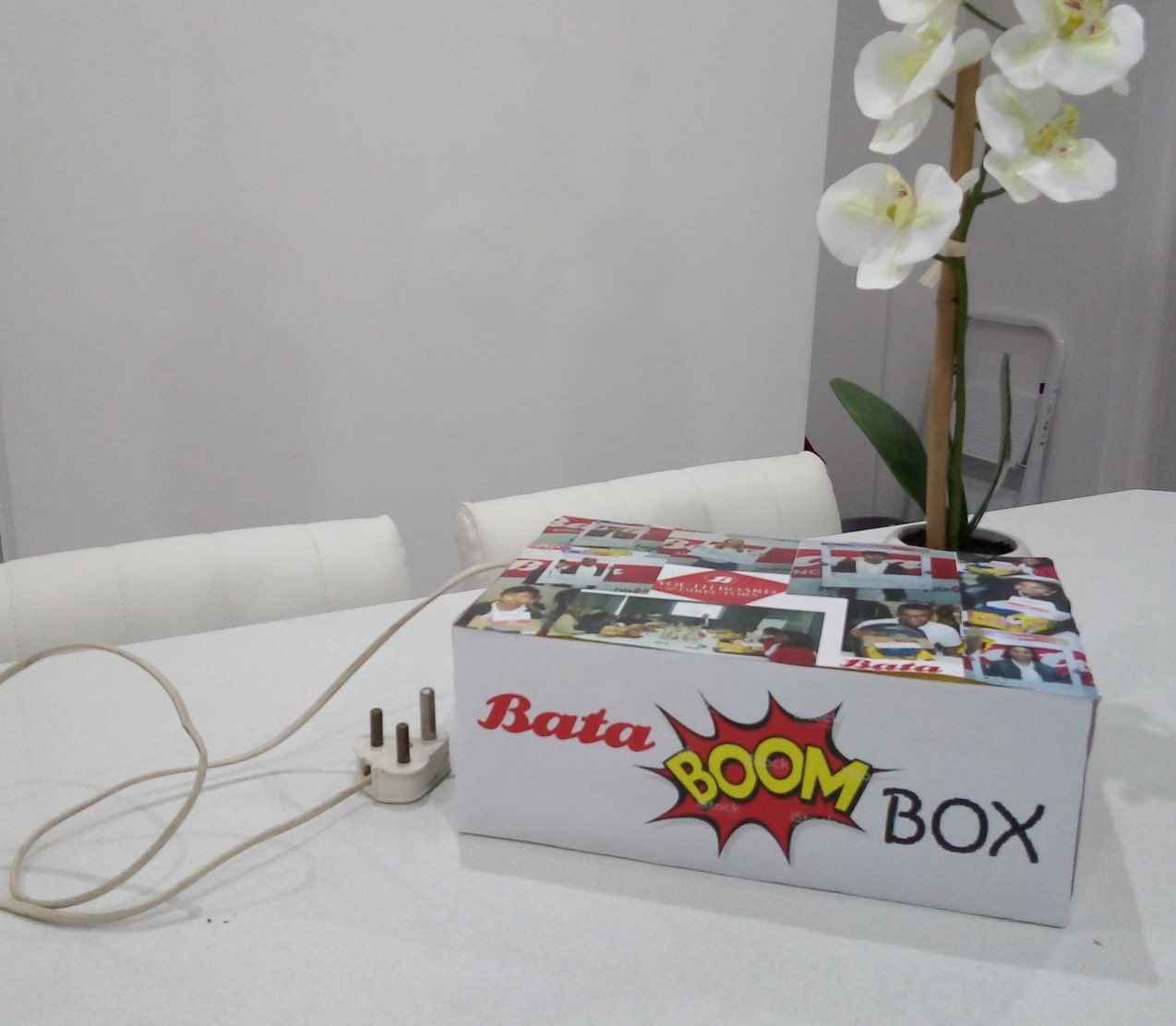 Tiago created a fun activity we all know and love! Remember meeting up with friends to play a game of foosball? Let the fun and games begin!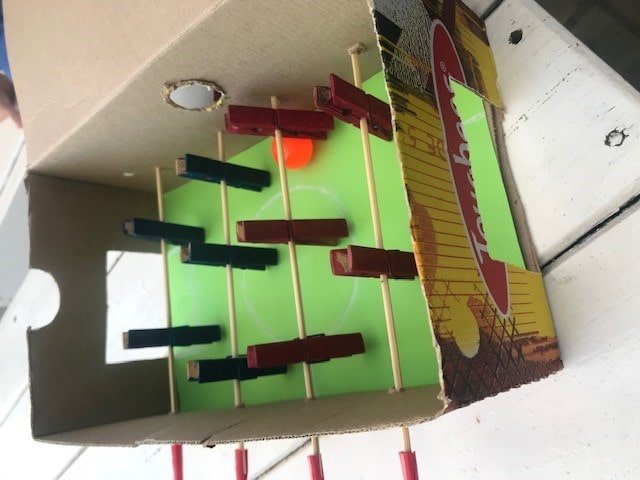 Wayne found a clever way to store his favourite books using his Toughees shoe box.
DURBAN:
Deante created a fun Toughees Shoe Box Maze. Below, she shares with us how to make your own.
Here is what you will need:
Wood glue
Scissors
A shoebox
A ball eg. marble
Your imagination
What you will do:
First, cut the top of the box off
Then you will cut the top of the box in strips.
Apply wood glue to the edges of the strips, and position them in the box to create a maze for the marble.
Wait for the glue to dry. After the glue has dried you can you put your ball (marble) inside the box and try to solve the maze!
Don't forget to decorate your shoebox. ENJOY!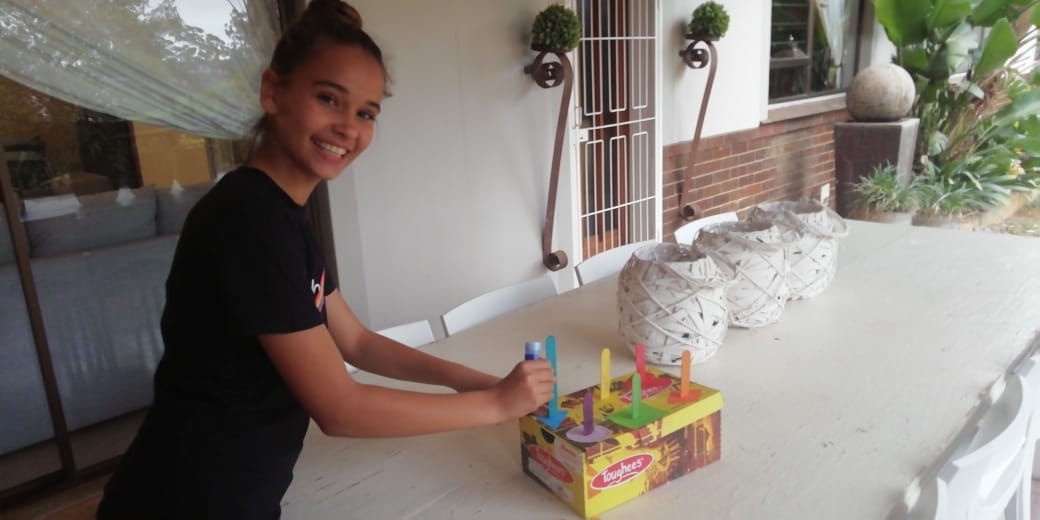 Keagan created a spectacular traveller's case out of his Bata Toughees shoe box.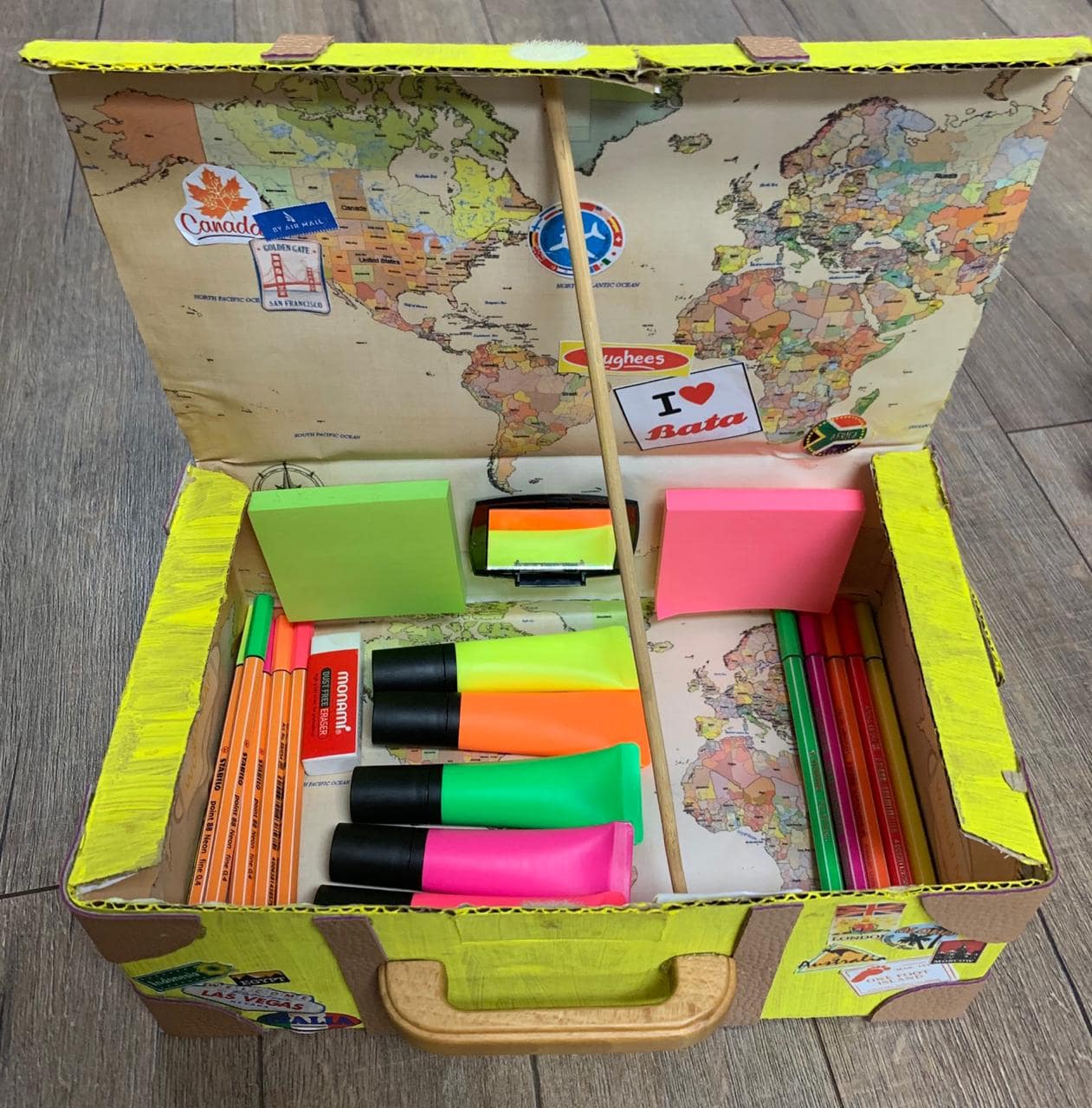 Kyla found a creative way to decorate her new personalised jewellery box. It has compartments to separate and keep all her goodies organised. So creative!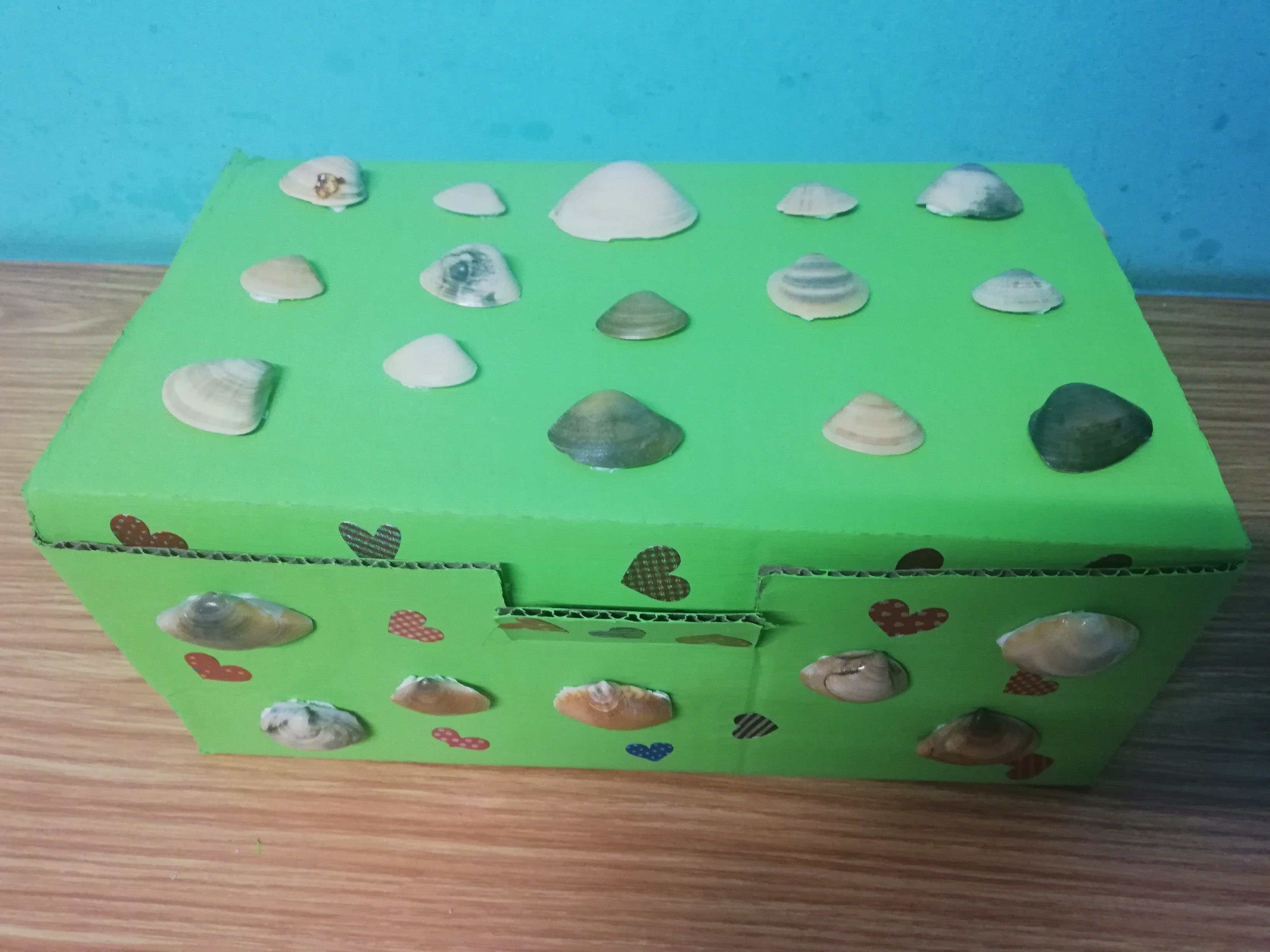 Nolwandle created this beautiful bathroom toiletry box to keep all her products stored together in one place for when it's pamper time!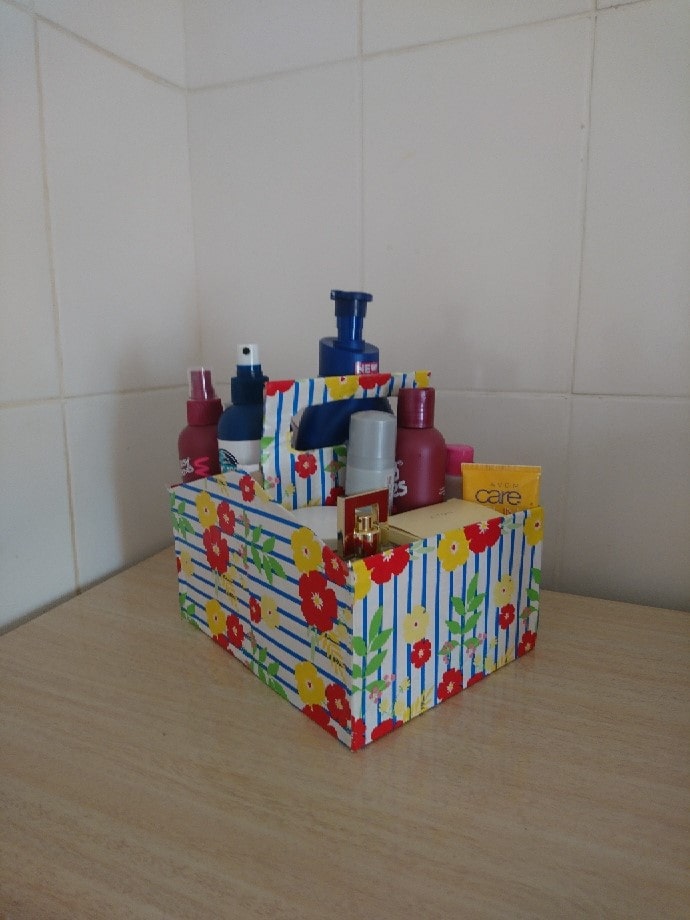 Sashin really let his imagination run wild with this project. He spent time with his dad creating this totally awesome and practical foosball game that was built using math and imagination. He really WOW'd us with this one!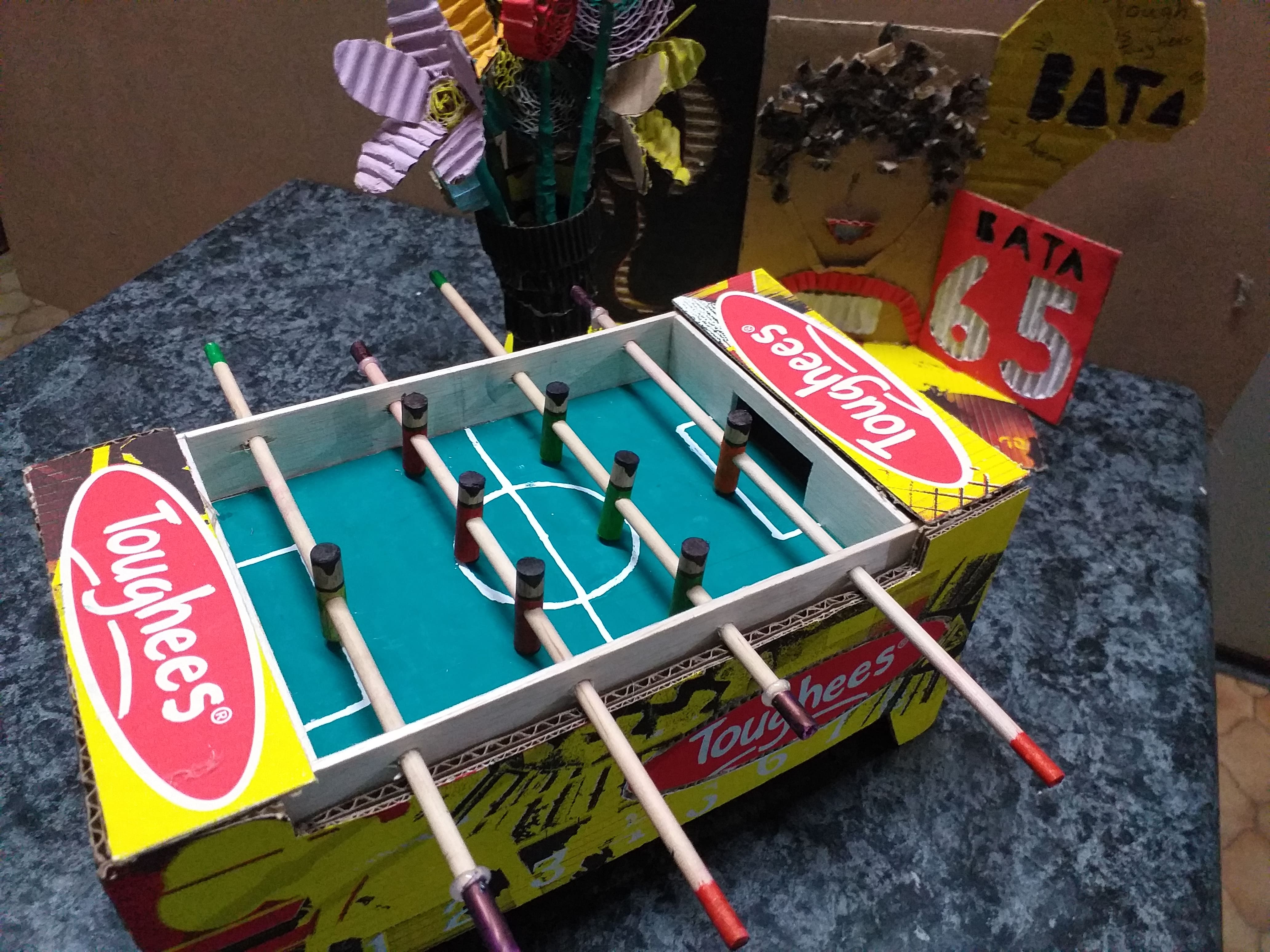 JO'BURG:
Eli is no doubt destined to be a filmmaker. He created a projector to watch his favourite movies using his Toughees shoe box. Well done, Eli!
"I made it because some schools need projectors, but they don't have enough money to buy them. By recycling easy to find materials, teachers can make these projector shoeboxes. And it will help children get an education. And it also saves the planet." – Eli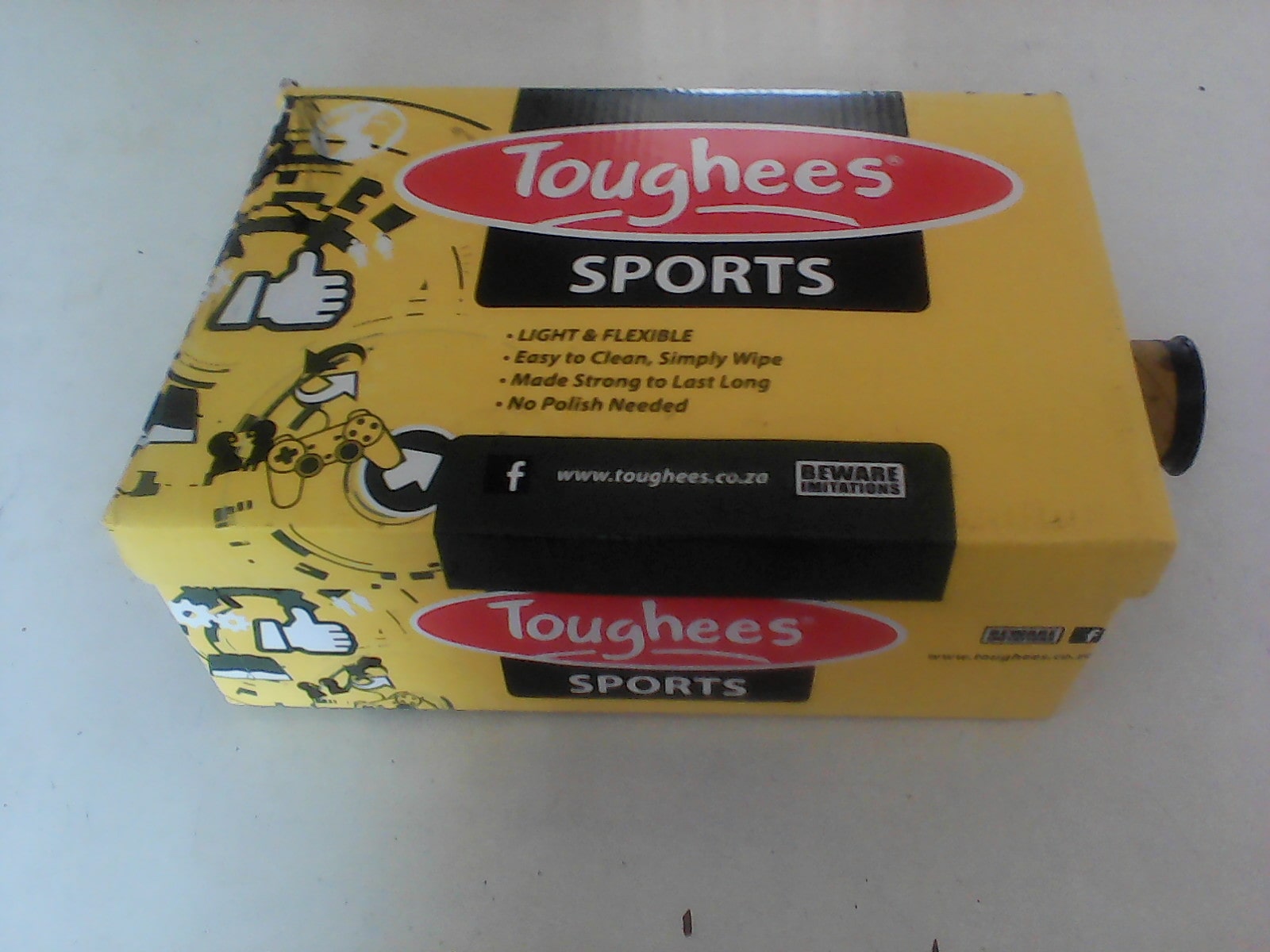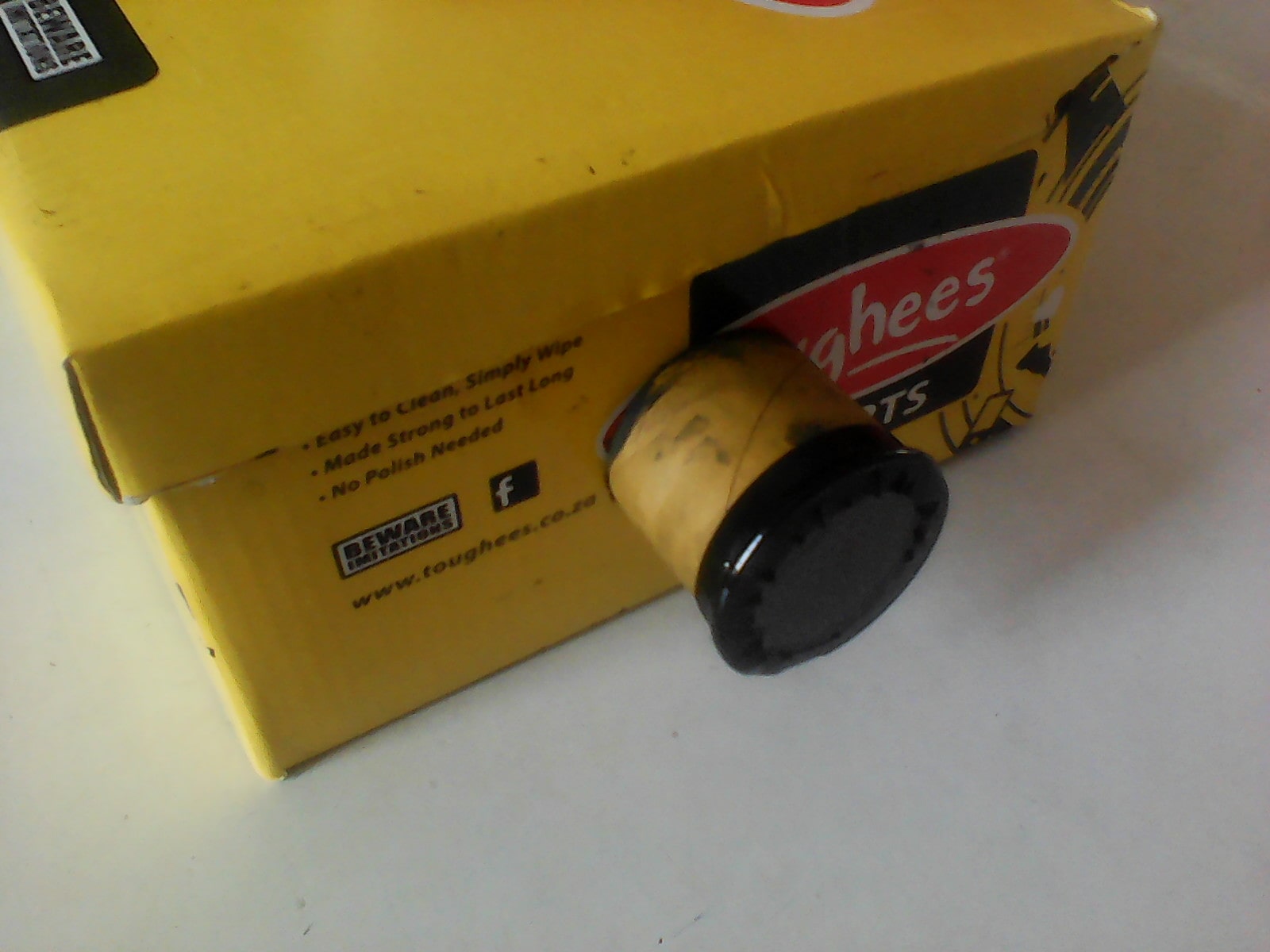 Erin is a nurturing soul and has created the perfect bird feeder to attract some wildlife into the garden.
Here is how Erin made her birdfeeder.
What you need:
A shoebox
String
Modge podge
Glue
Leaves
A stick
Scissors
A pinecone
Peanut butter
Bird seeds
Instructions for building the bird feeder:
First, cut out a hole on one side of the box so that the birds can eat the seeds inside.
Then coat the box with leaves, and add a stick for sitting on. (Erin collected these on holiday in the Pillanesburg.)
Cover the box in modge podge to make it look clean and give it that glassy look.
Next, insert a string into the inside top of the box to hang the pinecone with seeds, and another into the top on the outside so that you can hang the bird feeder.
Finally, hang your bird feeder in a tree, and enjoy watching the birds feast.
How to make a delicious treat for your bird feeder:
Collect a pinecone.
Cover the pinecone in peanut butter.
Roll the pinecone in some bird seeds.
Tie some string to the top of the pinecone.
And add to your bird feeder.
This is what the end product should look like:
Golaotswe calls this her "Underwear Organiser". What a smart craft! She used her Toughees box and created compartments to keep her underwear tidy, organised and stored away.
"I am at a boarding school, and to avoid using a bag that my mother gave me to store my underwear and socks, I made myself this beautiful organiser for my wardrobe shelf and my drawer at home. It can fit in a drawer or wardrobe shelf."
METHOD – HOW TO!
Use the following materials:
Shoebox
Glue
Paint – Golaotswe used Blue and Purple
Colour paper
Ribbon
Decorating things
The lid of the shoebox
Take a shoebox and paint it, then wait for it to dry
Take the ribbon and wrap it on the inside and outside of the box on the top edge.
Then make the dividers by cutting the shoebox lid into 5 pieces (which makes 12 holes). Cover the dividers with colourful paper and glue them on so that they do not move.
Decorate your box; it's ready to use!
Kaden created a diorama with 3D shaped items in his collapsible Toughees shoe box. This is genius!
Kristen is passionate about climate change and her project is an environmentally-friendly projector that can be used to project the film onto a wall using her cell phone. How smart!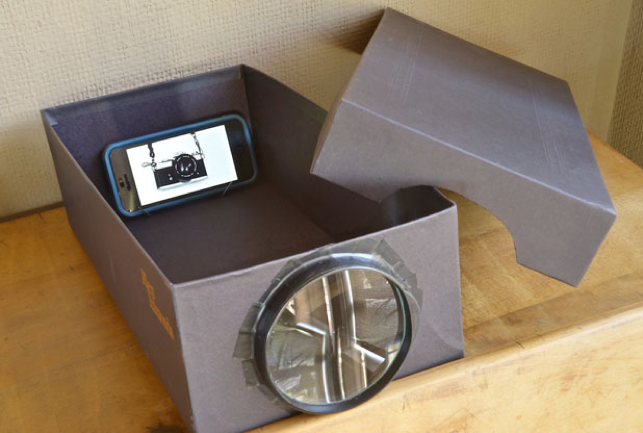 "I am extremely passionate about saving our environment, and whilst planning for this project I stumbled across an article that stated that more than 50% of shoe boxes and clothing packages go to waste and in up in either landfills or in our oceans. Both places end up poisoning our wildlife. It is absolutely vital that we recycle cardboard, as recycling cardboard only takes 75% of the energy need to make new cardboard and produces 50% less sulphur dioxide than making cardboard from raw materials." – Kristen
Phegello created the "Cup of Life" that holds all the important items she needs throughout the day while doing homework and studying. Such a wonderful idea!
Shaeleigh has the mind of a true creative. She created a Letter Box Llama for her project and decorated it beautifully using crafty items at home.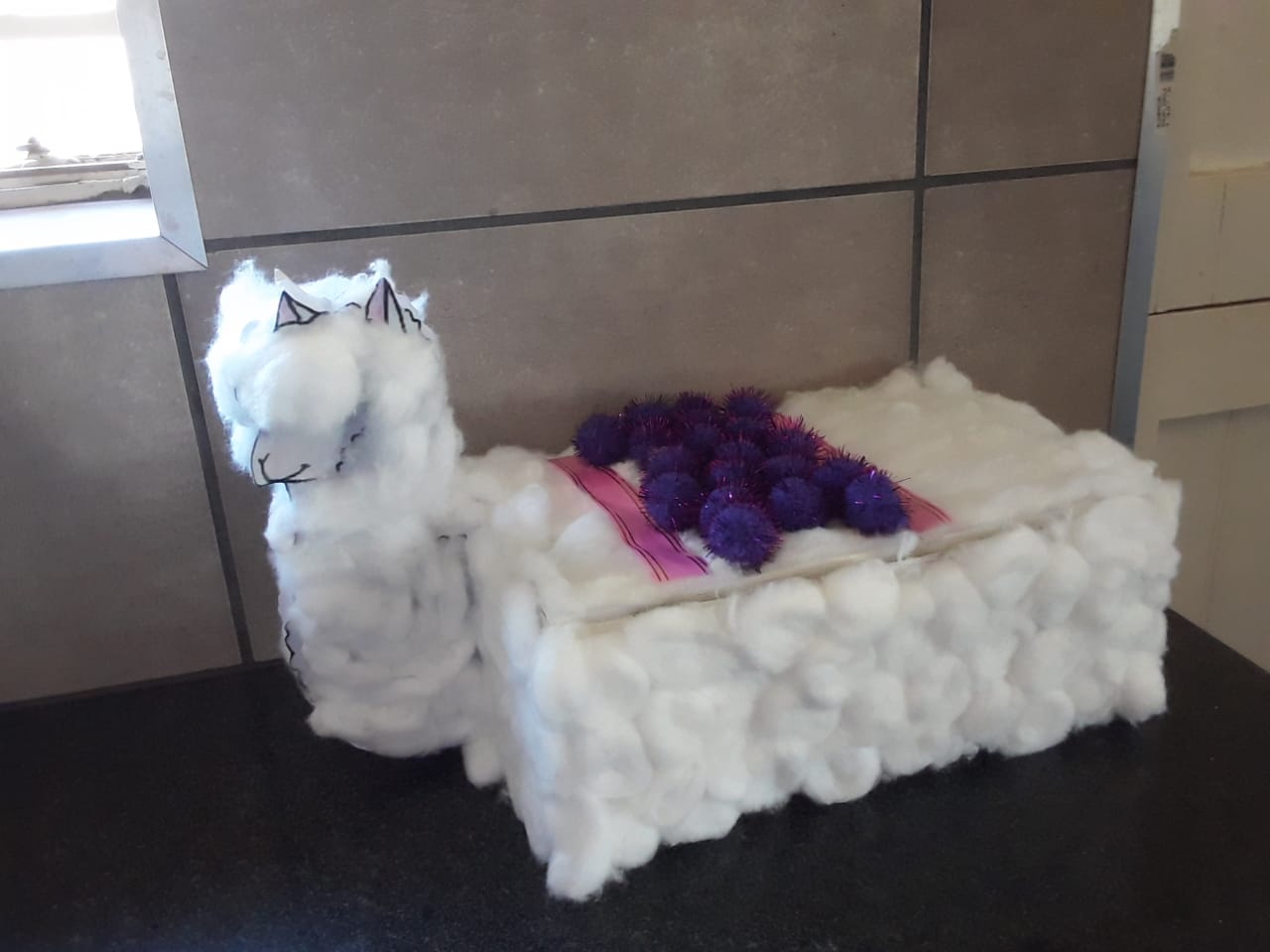 Well done to our Bata Youth Board of Directors on their amazing environmentally-friendly creations. You are awesome!